Camping Rate
$40.00 Per Night
2 Night Minimum
Cranberry Festival Weekend
$50.00 Per Night
3 Night Minimum
Seasonal Non-Water Site
$1,400 Annual
Seasonal Water Site
$1,500 Annual
View the camping gallery here.
Monday Through Sunday
$150.00 Per Night
Weekly Rate
$800.00
Monday Through Sunday
• Maximum occupancy for the cabin is 6 people.
• An additional $20.00 per person per night is required for parties over 6 people.

• 2 night minimum on reservations
• $50.00 deposit required
• We require a 2 week notice of cancellation
• Cabin is Pet Friendly
• No smoking inside the cabin or mobile home.

Monday Through Sunday
$125.00 Per Night
Weekly Rate
$700.00
Monday Through Sunday
View our mobile home gallery here.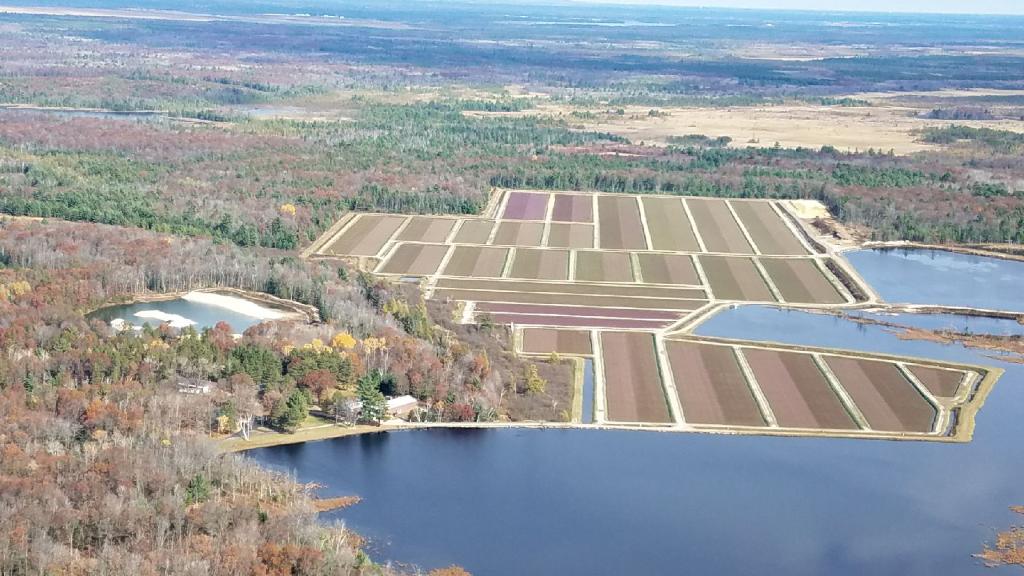 ** Please be advised that the Cranberry Cabin is located on our working farm adjacent to our outbuildings. Our working hours are 7:30AM to 4:00PM, but as the need arises we will sometimes work either earlier or later. We desire your stay to be a peaceful and safe experience, that nature dictates much of our timing, with regard to putting on fertilizer, pesticide applications, and watching frost at night. With regard to your safety, please be aware we reserve the right to restrict access to the marsh and adjacent ponds if a pesticide application has been made. We will not allow any exposure to our guests!
If any of the statements cause you concern, please call us and we will gladly answer any questions you may have.
AVAILABILITY CALENDAR
Arpin Cranberry has limited RV spots available for camping.
Reserved days for available campsites 1-4 are shown on the calendar.
This allows you to see what is already booked before inquiring about dates.
Use the calendar below to see what days our mobile home and cabin are booked.
BOOK NOW
Please use the below form to book a site, cabin, or mobile home. 
We will follow up with you shortly after.